Hello everyone.
I have finally got to spend some time relaxing in Florida. It was so refreshing to take a break from my stressful life and just exhale and breathe for a week in the sun. Luckily, I got to do some reading this past week and finished two books.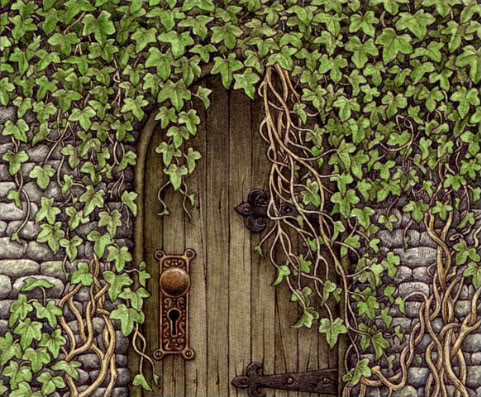 by Frances Hodgson Burnett
The first was "The Secret Garden" by Frances Hodgson Burnett. I know that this is a classic that I am sure almost all of you have read. I read it when I was a little girl, but didn't remember much of it. The reason I picked it up again was because I had this constant feeling during this last semester that I needed to read it again. Every morning in class I would get this random thought urging me to read this novel again as soon as I can. This was the perfect read to start of springtime for me, though. Here are some quotes that I fancied;
"She realized that if she did not go out she would have to stay in and do nothing--so she went out."
"You can lose a friend in springtime easier than any other season if you're too curious."
"One of the strange things about living in the world is that it is only now and then one is quite sure one is going to live forever and ever and ever. One knows it sometimes when one gets up at the tender solemn dawn-time and goes out and stands alone and throws one's head far back and looks up and up and watches the pale sky slowly changing and flushing and marvelous unknown things happening until the East almost makes one cry out and one's heart stands still at the strange unchanging majesty of the rising of the sun-- which has been happening every morning for thousands and thousands and thousands of years. One knows it then for a moment or so. And one knows it sometimes when one stands by oneself in a wood at sunset and the mysterious deep gold stillness slanting through and under the branches seems to be saying slowing again and again something one cannot quite hear, however much one tries. Then sometimes the immense quiet of the dark blue at night with millions of stars waiting and watching makes one sure; and sometimes a sound of far-off music makes it rue; and sometimes a look in some one's eyes."
"I've looked up through the trees at the sky and I have had a strange feeling of being happy as if something were pushing and drawing in my chest and making me breathe fast. Magic is always pushing and drawing and making things out of nothing. Everything is made out of Magic, leaves and trees, flowers and birds, badgers and foxes and squirrels and people. So it must be all around us."
"At first people refuse to believe that a strange new thing can be done, then they begin to hope it can be done, then they see it can be done--then it is done and all the world wonders why it was not done centuries ago. One of the new things people began to find out in the last century was that thoughts--just mere thoughts--are as powerful as electric batteries--as good for one as sunlight is, or as bad for one as poison. To let a sad thought or a bad one get into your mind is as dangerous as letting a scarlet fever germ get into your body. If you let it stay there after it has got in you may never get over it as long as you live."
This book really got me thinking about the value of breathing fresh air. Anything ailment can be fixed by simply closing your eyes and breathing in the world around you. Especially in the Spring, when the smell of damp Earth and the blooming flowers fill the air.
I have stopped to breathe in the smells of mother nature more times this week than I remember ever doing and I promise it is well worth it. You feel fresh and renewed, healthy and alive.
All of these thoughts of getting out into the fresh air was not the only thing that drew me into this book. The lifestyle of Miss Mary Lennox in the book was vastly different from our own. One difference was the constant drinking of tea to sooth and comfort. Instead of reaching for medicinal solutions or sitting in front of the TV when one is stressed our ill, we should first grab a cup of warm tea and try reducing our stress first. This lead to me desire another novel from a similar era...one where cell phones and TVs are not on option.
by Susan Ralph
The
Amazon
description of this book say
s, "A

ccepting an invitation from her estranged grandmother, the countess of Brompton, Amilie Jasperton comes to Brompton Manor and finds herself faltering in a world of privilege that unravels her common sense. She has grown up the daughter of an impoverished vicar, but now, after his death, she will become a lady."
I really enjoyed this novel, especially after reading The Secret Garden. I especially enjoyed the main character and found her easy to relate to. I highly recommend this book for a summer read. It sweeps the reader into the story and made me feel like I was becoming a lady right along with Amilie. There is enough romance in this book to keep the reader interested, but not so much to bore one with a typical love story. The ending of this novel even gave me chills.
One quote to leave you with:
"Why we need machinery to speed our lives is incomprehensible. Life at the current speed is exactly right. No one needs to rush about any faster than they do at present."
If I haven't bored you to death yet, read on. Since all of this writing of tea time and beautiful gardens has been keeping my mind busy, I have gathered a few photos to inspire you (and I).
If you are following my instagram (SewMuchToSay) you would see that I have been drinking quite a bit more tea now.
Well, I'm off to finish supper and hopefully get a dessert in the oven.
Enjoy!